Louisville extends deal with iHeart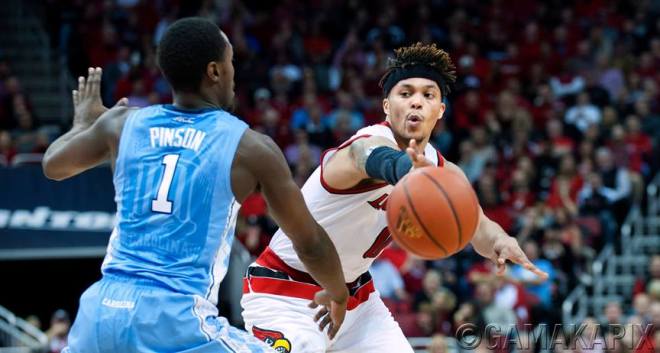 iHeartMedia and University of Louisville with its exclusive athletics multimedia rights holder, Learfield's Louisville Sports Properties, announced today an extended broadcast partnership. The new agreement, which will be effective from 2017-2022, includes extended coverage of all University of Louisville football games, men's and women's basketball games as well as the Rick Pitino and Bobby Petrino coaches shows.
WHAS-AM (Louisville), WWRW-FM (Lexington), WCKY-AM (Cincinnati) and WSFE-AM (Somerset) will carry the live football and men's basketball games, including pre-game and post-game programming, as well as the coaches' shows for each. Specific conflicts with WHAS-AM will be moved to WKRD-AM. Women's basketball games will continue to air on WKRD-AM.
"UofL athletics has a rich tradition we're proud to be a part of," said Earl Jones, iHeartmedia's Kentucky-Indiana Region President. "We're looking forward to working with the staff at Louisville Sports Properties and continuing to broadcast Cardinal athletics like we have for so many years."
The new agreement also includes nationwide coverage of the Cardinals' games on the iHeartRadio mobile app, expanded promotional announcements across several iHeartMedia radio stations, remote broadcasts from campus venues and an option to begin 24-hour programming on one of Louisville's HD2 signals.
"We're excited to be working with iHeartMedia and growing a partnership that has been around since the early 80's," said UofL Vice President/Director of Athletics Tom Jurich. "Adding this extended coverage for our sports programs allows us to enhance the connection with Cardinal fans and alumni everywhere. I sincerely appreciate the leadership of Earl Jones in working with us and our marketing partner to develop a wide approach that our fans will enjoy."
"It's important for us to provide quality partners and affiliates to broadcast UofL Athletics and I'm pleased we'll continue our long-standing and solid partnership with iHeartMedia," said John Penny, General Manager of Louisville Sports Properties. "Their knowledge of the market, strength and the reach of the WHAS-AM signal has proven to be a great match for broadcasting UofL athletic events."
iHeartMedia is a leading media outlet in the Louisville market. Its radio brands and content are available across multiple platforms, including its broadcast stations; online via its branded digital sites; mobile; and social, with nationwide listening through iHeartRadio, the all-in-one streaming music and live radio service – with its more than 800 million downloads, 80 million registered users and more than 75 million social media followers across the Network.